Before acquiring a fiance, I dated some of the best (and worst) men that LA has to offer.
Finding the right guy in a city of seriously wrong guys was an exciting if often infuriating experience that taught me to dress for maximum male impact (or just wear my usual black jeans and black tank combo). LA men are visual creatures with attention deficits and far too many female options.   People are always asking me what to wear to their dates and to triumph you must dress to impress- but impressing anyone is never one size fits all. Let this be your guide to identifying your date's LA Man Archetype and customizing your look for each prospective conquest. Behold,
The 10 Men You'll Date In LA: Who They Are & What To Wear
If love is war then these outfits are AK47s.
The Scene Suitor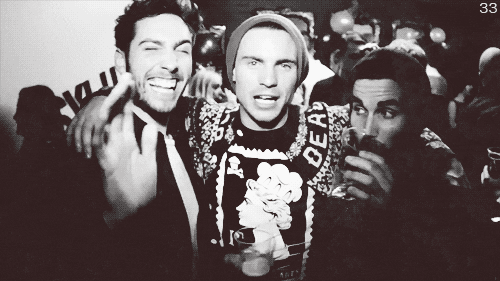 He… skips the line, secretly watches Entourage reruns, picks up girls at last call, admires Patrick Bateman's discipline, works in 'The Industry', has mastered the artful namedrop, was severely bullied in Middle School.
Keywords… Napoleon Complex, WINNING, Supper Club, FUCK, Ari Gold, manscape, party in the hills, Dubstep, bros before hos, black card, VIP.
Wear… Something subtly sexy and blatantly expensive. The night will probably start at The Church Key followed by drinks at Soho House and then to Warwick for post-drinks drinks at his boy's table in the VIP. Your night will end at an exclusive house party in the Hills where the party don't stop until 5 a.m.
The Hipster
He… is really into shows, rolls his own cigarettes, doesn't own a television, bicycles to Sunset Junction, goes way back with Haim, adores a nice v-neck, is above American Apparel, has tattoos based on 17th century philosophers.
Keywords… Silverlake, Bukowski, Dive bar, Normcore, Bikram, Acoustic set, Irony, Screenplay, 'have you heard of', artisanal, VICE, off the grid, McSweeny, public radio, neck beard, vinyl.
Wear… An edgy new label with art world cred that he'll pretend to already know about. He'll ask you to meet for dinner at the restaurant that has no name. You should know it. After dinner drinks are custom made by the guest cocktail artist at Harvard & Stone and accompanied by lightly laced American Spirits. After working up a manageable buzz, you'll agree to finish the evening at his Echo Park loft for an aged whiskey nightcap. He'll croon Costello into the nape of you neck while suavely strumming his 3rd Gibson.
The Guy You're Going Home With
He… is a sure thing. And so are you.
Keywords… shots of Patron silver, inevitable nightcap, no strings, early meeting, aphrodisiac, easy access, FWB, grand tour, living in the moment, John Legend, suite at The Mondrian, mood lighting, ribbed Trojan, bed head, Agent Provocateur.
Wear… a casually cool, day-to-night ready ensemble that won't look out of place during your inevitable 9am stride of pride. Forgo the standard sparkly evening clutch for a more spacious cross body bag that can fit your one night stand staples: black shades, concealer, eau de whatever, and a Reviver to swipe off that post-sex stank. He'll take you to an intimate yet unoriginal Italian joint with spacious booths for under the table fondles. Post-dinner drinks will be in his (conveniently close) bachelor pad.  The after party is located under his belt.
The Jetsetter
 He… has been to every continent except that fucker Antarctica.
Keywords… off the beaten trek, Kipling, local, the Balkans, authentic, war-torn, warlord, 7 Days In Tibet, ashram, artifact, Hunter S. Thompson, red-eye, cargo, mile high club, gringos.
Wear… A structured mini dress emblazoned with a colorful & faintly ethnic pattern that reminds him of a favorite travel tall tale. The date will begin Downtown at his favorite sub-Saharan fusion eatery followed by stomach-churning drinks at an absinthe atelier and a rowdy after party at the Chilean consulate.
The Ex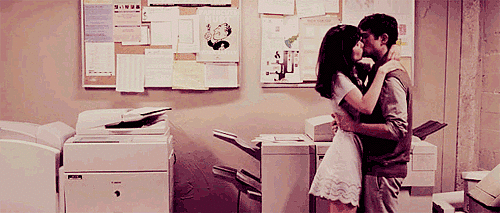 He… doesn't count.
Keywords... familiar, Netflix, the way we were, Heineken, snuggle, do you remember that time, therapy, it is what it is, granny panties, Carrie & Big, Facebook stalking, old faithful, what's new with you.
Wear… a come-hither dress and provocative pout to remind him of what he's been missing. For dinner, he'll take you to that Thai place you used to love. For drinks, he'll take you to a hilariously cheesy Mexican bar he knows will make you laugh. For the afterparty, he'll break out the technique that used to drive you wild.
The Playboy
He… just really loves women. And women love him. So. Many. Women.
Keywords… that girl, DTF, free spirit, baby mama, spreading the love, signature move, late bloomer, Ron Burgundy, future ex-wife, Colin Farrell, Brazilian wax, sexy scruff, u still awake ;).
Wear… an effortless, expressive outfit that says 'I don't give a damn so I didn't really try' while slyly hinting at the goodies underneath. The Playboy will offer you a home-cooked dinner at your place so he's close to your mattress and you're far from his address. If you're panties haven't dropped by dessert, The Playboy will whisk you to a tucked away "special spot" where he won't run into the other women he's dating. The bartenders know him well enough to make all your drinks a double, so your night will end there.
The Homemaker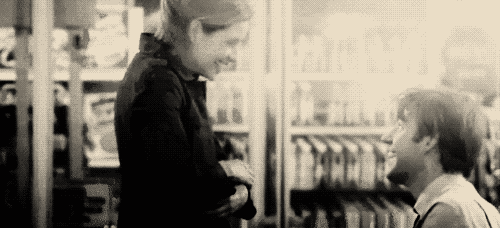 He… will wife you the fuck up.
Keywords… settle down, Cartier, mother material, suburbs, 401k, missionary, couples retreat, we, hand holding, forever, pre-nup, cooking classes, tedium, Williams Sonoma, button up, team building, Brooks Brothers, Frank Sinatra, best man, DIY.
Wear… A feminine, figure flattering frock he could take home to Mom or take off with his teeth. First comes pomme frites, Pinot Noir, and filet mignon at a Michelin starred French cafe. Skip the drinks and after party; you're a lady tonight.
The European
He… speaks sexily, gesticulates wildly, and dresses  gayly.
Keywords… fútbol, the Riviera, cinq à sept, expat, kink, Proust, motherland, Acne denim, pomade, gauloises, mistress, Kiki de Montparnasse, momma's boy, Berlusconi, bone structure, Dolce & Gabbana, bronze, Cannes, socialism.
Wear… a next-gen on-trend outfit (BUT NOT TRENDY; Europeans hate American trends on Americans) with a whiff of classic elegance. The European must constantly be reminded that all Americans are not in fact utter slobs. outfit by Eastern Eu trend to prove that all Americans are not in fact utter slobs. You'll dine on $40 glasses of champagne and a brownish dish you can't pronounce at Bouchon or perhaps Girgio Baldi. Then you'll sip cocktails at The Mondrian, where The European conveniently has suite. What a coincidence!
The Health Nut
He… is judging your lifestyle choices.
Keywords… kale, Crossfit, organic, glutes, #HealthyIsSexy, wheatgrass, Venice, unprocessed, Gore, Runyon, quinoa, zen, natural high, high high, compost, vegan, Deepak Chopra, BMI, mindful meditation, hot spring, crystal healing, Do you know what's in that?
Wear… brightly hued Boho made of minimal dead animal and appropriate for the great outdoors. You can look forward to roasted hearts of palm, tempeh bacon, and cashew cheese over pomegranate juice at Flore Vegan. Pre-gaming is recommended although not requires. In lieu of drinks, The Health Nut will take you on a scenic drive down the PCH in his beloved hybrid.
The Rock Star
He… only dates muse material.
Keywords… groupie, jam sesh, the studio, backstage, acoustic, major label, define cheating, Coachella, ennui, serenade, megalomania, side project, side chick, photo shoot, highly functioning alcoholism, remix, fanpage, SPIN, rehab, Morrison, Morrissey, but he's so talented.
Wear… luxe leather, dark denim, the most obscure vintage band t-shirt available. Eating is so not Rock n' Roll, so he'll take you straight to The Viper room for overpriced Jack & Cokes accompanied by scathing critique of the band on stage. Whatever happened to GOOD music amiright?! En route to his pad for a 'private show' he'll cave to hunger and stop at a nondescript taco truck for what he swears is the best Mexican in LA. It's not! You'll put out anyway. No woman can resist a vaguely-talented musician in nut-cuddling black skinny jeans.
The Prep
 He… frequents galas, plays golf, and wears a lot of salmon.
Keywords… Grandfather, golf, the club, water polo, patriarch, charity, Super PAC, entitlement, USC, Trojans, trust fund, Calabasas, family jewels, Range Rover, reputation, khaki, daddy issues.
Wear… Preppy types might show an inexplicable fondness for pastels, but classic black and white on a structured silhouette will appeal to his thinly veiled snobbery. Preppy men prefer to date in the daytime, before they've commenced their secret nightly drug use. The Prep will ring your doorbell like a gentlemen and escort you to the club for clear cocktails, eternal golf, and an awkward run in with his parents/High School sweetheart.