Recently I was featured on Ditlo.com, a phenomenal website that gives readers an intimate look into a day in the life of important people, places, and things from around the world.
Read on for my responses, then pop over to Ditlo.com to check out the full profile!
VITALS
What are you most proud of professionally?
I'm proud of being the boss. Whether I'm styling a client, running my boutique, or launching a line, it's always me calling the shots. I've always had vision, but life has taught me that in order to see any vision become real, you have to take control. Never apologize for knowing what you want and making it happen. I don't!
What are you most proud of personally?
The relationship between Ben, my fiancé, and I. We're two of a kind: focused, creative, and always willing to laugh at ourselves or just life. The laughter part comes in really important during planning a New York wedding while living in Los Angeles. Ben challenges and inspires me like no one ever has, and I like to think I do the same for him. We really value each other.
Upcoming Projects: Launching my new clothing line Haus and getting married to Ben during NYC Fashion Week! It's going to be fantastic. I'm exhausted just thinking about wedding plans.
Charities: Food on Foot – I love this charity because not only do they feed the homeless, but they help people get back into the workforce and regular routine- find them jobs and pay for their apartments after they prove to be responsible working daily for Food on Foot picking up garbage for months (getting paid only in food gift cards) and getting drug tested weekly.
TRIVIALS
If you could wake up in any city in the world, which would it be?
London. London captured my heart from the very first visit and never fully let go. Londoners have a calm, distinct way of going about their lives- with dignity, decorum, and that wonderful and eternal British 'stiff upper lip'. Unless they've had a few too many, but then again even Churchill was known to get a bit wobbly after one too many highballs.
Dogs or cats?
Cats glare at me, then make me sneeze. I think cats can sense my allergy and are intentionally messing with me. Not cool, cats. Not cool. Dogs are smarter and sweeter anyway.
If you could see the DITLO of anyone in the history of the universe, who would it be and why?
Andy Warhol, because he saw the world so differently. Andy Warhol was a man with a vision, and his rare ability to show that vision with the world was a hallmark of brilliance. I think humanity is defined by our capacity for vision. Warhol once said "They always say time changes things, but you actually have to change them yourself." When I'm feeling un-inspired or just plain tired, I remember those words, and keep barrelling forward. We all wish certain things were different, but most things can be different if you can only find the strength to make them so.
How spicy would you like your buffalo wings? (Scale of 1-10)
Don't judge me but 1. I like to taste my buffalo wings (and ranch – I'm a big fan of ranch) and it's very hard to taste anything when you're chugging water and cringing.
Favorite movie when you were a kid? It's still the same: Clueless.
I can quote that entire movie. Cher is my spirit animal now and forever. When I was a kid, I'd fantasize about having a gigantic closet full of fabulous outfits just like Cher. And now I do! I like to think that if Cher grew up, she'd be a stylist too.
Who are your personal heroes?
My mother. I know that's so typical, but it's the unvarnished truth. Strong mothers make strong daughters who grow up to say "My mother is my hero". She lives in New York and I live in LA, but we still talk every day. A lot of the time I'll talk to her in English and she'll respond in Russian, so it's kind of like having our own private language.
Who are your favorite villains?
Ursula from The Little Mermaid for several reasons. First of all, 'Poor Unfortunate Souls' has got to be one of Disney's best. Sometimes when I spot someone looking like a total fashion victim, I'll find myself humming "Poor unfortunate SOULSSSS, in pain, in need…" In particular when I spot someone wearing Crocs.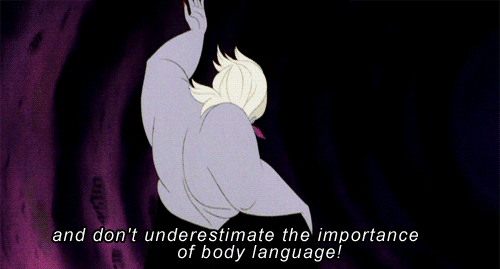 How did you sleep?
Once I fall asleep, I sleep like a baby. The tricky part is putting my iPhone/laptop/take out down long enough to fall asleep. Every day is filled to the brim with work (and play) so unless I'm utterly exhausted, I tend to stay up late having wild and occasionally fantastic work ideas. Give me Chinese takeout, yoga pants, and a bottle of Pinot Grigio and I can stay up (almost) all night.
Where is your favorite place to sleep/favorite bed ever?
My fiancé and I have the comfiest bed ever and it's honestly my happy place. My bed is my fort. Now I'm dying to get in bed. Who would you like/hate to share a bed with for a night? I'd like to share a bed with my best girl friends, pre-teen sleepover style! Whose voice do you hear first in the morning? Ben. I'm not a morning person at ALL so Ben is the only one brave enough to pull my cranky butt out of bed. Everyone else: wake me at your own risk. Or maybe just don't wake me.
Who would you like/hate to share a bed with for a night?
I'd like to share a bed with my best girl friends, pre-teen sleepover style!
Whose voice do you hear first in the morning?
Ben (my fiancé).
Coffee or Tea? What's your favorite brand? At home or at your favorite spot?
Coffee over tea. When it comes to caffeine, I keep it classic: one large coffee with nonfat milk and one sugar. Good coffee doesn't need a ton of flavors or sweeteners, and I only drink good coffee. My favorite coffee spot is Urth Cafe, where I treat myself to the Spanish Latte if I'm feeling in a fancy coffee mood.
Tell us about your relationship with bacon.
Bacon and I have an incredibly personal, sensual relationship. Ben often fumes with jealousy over my undying bacon lust. Everyone loves bacon because bacon is delicious and makes everything else more delicious. Like brussel sprouts or peas. Add bacon and BOOM it's a party. A bacon party. I can get lost in the Reddit pages on bacon, and if you've never gotten lost in the Reddit pages on bacon then I feel a little sorry for you.
What do you wear when you work?
Suit, tie? Every day is different! As a stylist, I have a lot of freedom- it'll range from leather pants and a silk tank to a crazy printed dress and tights. If I had a uniform, it would be leather heavy. Leather jackets, leather purses, leather shorts, leather pants, all of my favorite things are made of leather. Anyways, I try to mix it up at work. Sometimes, like today, I'll be low key in leather boots (omg more leather), leggings, and a comfy cotton tee. But most days I'm a little more glam in bold colors and stilettos. My secret is always having a back up pair of flats for when I feel a heel-driven tantrum brewing.
How do you hit the road? Car, bike, subway?
Hello, it's LA! I drive everywhere. Californians are allergic to walking, it's just fundamentally against our nature. Plus once you get used to the cool comfort of your very own car, it's impossible to return to cramped, sweaty, sketchy public transport. Or, God forbid, a bicycle.
Who inspires you most from your field/profession?
Diane von Furstenberg. She stayed true to herself when building her brand and defined how women should dress.
Do you prefer knocking off early or burning the midnight oil?
Burning the midnight oil.
What are the perks of your job?
I'm surrounded by clothes every day- it feeds my shopping addiction!
Have you ever killed/grown your own food?
No. Look at my picture. I'm not going to pluck a chicken or grow my own vegetables, that sounds hellish. But infinitely rewarding, I'm sure.
Where you discovered by chance or did you work your way up the ladder? 
Chance?! Please. Aside from child models, no successful member of the fashion industry got here by chance. Fashion might be pretty from the outside, but from the inside it's brutally competitive and mentally exhausting. I adore it. I've been working my way up the ladder for over a decade now and have zero intention of stopping anytime soon.
Tell us about someone you owe your career to?
There's no one person. No woman is an island (why yes I did nick that from Hugh Grant what of it) and I am no exception. My success would be impossible without the loyal, kind, clever folk who tolerate my presence with such affection. In particular my friends, clients, family, fiancé, and all the wonderful people at The Grove that I work with have been a source of unwavering support and inspiration. I'm a terribly lucky girl.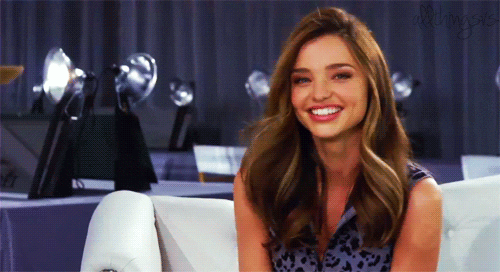 How many "real" friends do you have on Facebook?
All of my friends on Facebook are real. I don't add randoms, I'm too legit for that nonsense. I keep it real on every level- even social media (or at least I try my best.)
Are you Mac or PC?
Mac. A Mac will last forever and look good doing it. I'm a loyal person and loyal customer, so when I find something truly superior- like Ben or my Macbook- I stay faithful.
Imagine you are in a rock band, which brands or items would you demand on your backstage tour rider?
Cheetos, Diet Coke, Dry Shampoo, Strawberry Lip Balm, smoky eyeshadow.
If you could put on your own Woodstock, who would be invited to play?
Lykke Li, Aerosmith, Britney Spears (always and forever), Pharrell Williams, The Killers, Jay-Z, Drake, Prince, RL Grime, Flosstradamus- trap is my latest obsession.
Where do you go to waste time on the internet?
Reddit, Fashionista.com, Gofugyourself.com, Style.com, The Sartorialist.com, postsecret.com, netaporter.com. People are always surprised to hear me talk about Reddit, but it's true! So next time you're trolling Reddit, remember: that user you're insulting might be me. So be nice boys.
How much can you bench press?
Nothing, I've never tried. I have the upper body strength of a T-Rex.
Can you touch your toes?
Yes, thank you yoga!
When was the last time you picked up a pen?
Today while signing checks and doodling through a phone call to my wedding planners. Doodling is a great stress reliever.
Do you believe in soul mates? Have you found yours?
Yes, my fiancé Ben! We're wonderfully compatible. It's such a pleasure to find someone who loves you for exactly who you are, and who you love for exactly who you are. That's my idea of a soul mate.
How long does it take you to get ready?
Depends on where I'm going, but I can usually be out the door in a half hour if I need to. But if I don't need to, you might as well get settled in.
What is the name of your favorite watering hole?
The Pikey! The Pikey is a fantastic bar/restaurant tucked off Sunset Boulevard and filled with my friends and neighbors. It's within walking distance of our apartment, perfect for tottering home after too many Moscow Mules. What is your usual order? Half a dozen oysters on the half shell. They taste like really, really fresh oysters. Their vinegar chicken is also beyond delicious – i heart chicken.
What is your hangover cure?
Sleep, black coffee, Celine shades, reality TV.
Are you at home on the red carpet?
Yes, I am. Over the years I've learned to be truly comfortable in my own skin, so I find red carpet attention flattering- not nerve-wracking.
What do you like to read? Books? Magazines? Blogs?
Magazines- Vogue, Nylon, Foam, Love, Paper, Please!, The Cut. Blogs: Longform, Gawker, Style.com, Books: Anything by Chuck Palahniuk or Tom Robbins. I guess you could say that when it comes to literature, I'm a little dark.
Where do you feel most at peace?
Ceaseless scrolling through online shopping retailers until I fall asleep with my cart full, blissfully dreaming of the orders that have yet to arrive.
Do you sleep soundly or toss and turn?
I sleep soundly, especially when there's a St Laurent handbag or Walter Steiger booties en route to my doorstep.
Do you sleepwalk? Sleeptalk?
Not that I know of, but maybe Ben is keeping my unconscious sleepwalking/talking a secret so he can surreptitiously learn all my secrets.
Do you meditate? Would you like to share your mantra?
Meditation requires slowing down, and I like to go fast. My mantra might be "What's next?"